Surveyeah Australia – Overall Rating
Like a number of other survey sites in Australia where you can some extra cash, Surveyeah is one to add to your stable of survey websites. But… there is a catch. Take the wrong approach and you'll find it a waste of time.

In this Surveyeah review, we'll tell you how to make Surveyeah work for you and how to earn passive income in your spare time. Read on…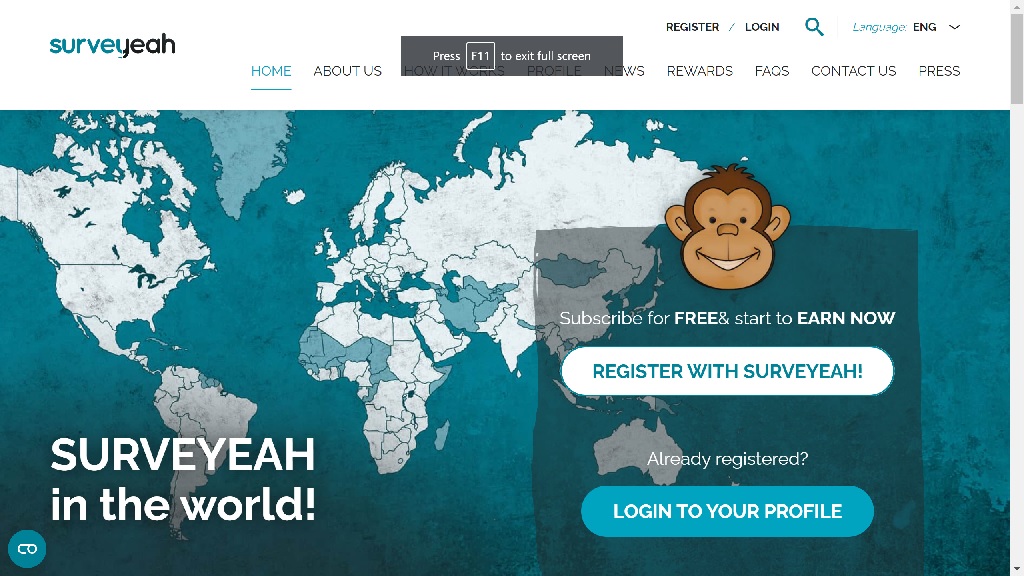 Surveyeah
Be super selective and only answer high value surveys to earn AUD $5.00 or more toward an Amazon gift card.
Table of Contents
Is Surveyeah Legit?
Yes, we can confidently tell you Surveyeah is legit and definitely not a scam. We always investigate and consider:

Terms and conditions: Surveyeah has a full set of terms and conditions and privacy rules listed on its website.

Customer support: The presence of customer support backing a survey site is a good indication of legitimacy.

TrustPilot: The international Trustpilot website shows 4.6 out of 5 stars, from 6,355 responses. A very large number of countries are represented in the responses.

Privacy: Surveyeah promotes maximum transparency and respect for your privacy; you will not be required to provide your full name.

Our usage: Last but not least, we use a website and test it before reviewing it.
| SurveYeah Australia | |
| --- | --- |
| Redemption Methods: | PayPal + Visa + Amazon + Gift Cards |
| Redemption Threshold: | $10.00 |
| Survey Pay Range: | $0.10 – $5.00 |
| App: | Android and Apple iOS |
| Australian Based: | No |
| Referral Program: | Yes |
| Join: | Join using the Surveyeah login here |
Who Is Surveyeah Australia Good For?
Surveyeah is good for anyone wishing to earn money from online surveys, young or old, student or retiree, commuter, or those working from home… any demographic!

Surveyeah operates on a very basic: "Sign up, answer surveys, earn cash."

Because the website is quite basic but survey-focused, you may not wish to join if you're seeking to earn money from small activities that GPT sites offer, product testing, or mystery shopping. Finally, discounts and deal seekers will be disappointed to learn that Surveyeah is not for them.

Surveyeah is comparable to SurveyLama, Prime Opinion and Mobrog in nature.
How Is Surveyeah Different From Other Paid Survey Sites?
When you're first and foremost a survey site, it is harder to differentiate yourself than a GPT site, but Surveyeah manages:

Personalized Profile: Completing your profile WILL actually result in you receiving more personalized surveys – honestly sometimes it feels like you're going through the motions with some survey sites.

Transparent Reward System: The reward system is very clear as to how many points you'll need to redeem each payment option.

Data Ownership and Control: Being a global company, it values its reputation and pays attention to GPDR privacy principles.

Overall, xxxx stands out by providing a personalized, transparent, and user-friendly experience, allowing users to earn rewards while sharing their opinions on topics that matter to them.
Is there a Surveyeah App?
Surveyeah does not supply an app, however, if you download OpinionApp from your app store, you'll gain access to Surveyeah surveys there.
Make Money With Surveyeah Australia
Online paid surveys are the main game and the only game. Be warned – you need to understand that there are MANY surveys that pay you cents in the dollar for your time.
Who Can Join Surveyeah Australia?
Anyone over the age of 15 can join www.surveyeah.com, but parental permission is permitted under the age of 18 years old. This can vary from country to country.
How Do I Sign Up For Surveyeah?
You can join by clicking on this link where you'll be able to join Surveyeah.com for your own country.
How Much Money Can You Make With Surveyeah Surveys?
Personally, we believe AUD $20 per week is possible. To achieve this you'll need to act quickly only on the high-paying new survey invitations, that may only arrive periodically, rather than daily.
Profile
Your first survey should be your profile filled out. You'll receive a few points for this.
Surveys
If you are not selective about the surveys you choose, the site can become a waste of time.
Have a look at the wide variance of payouts for 15 minute surveys, where 30 points for a 15 minute survey can earn you over AUD $5 or $0.50 toward a $10 Amazon gift card.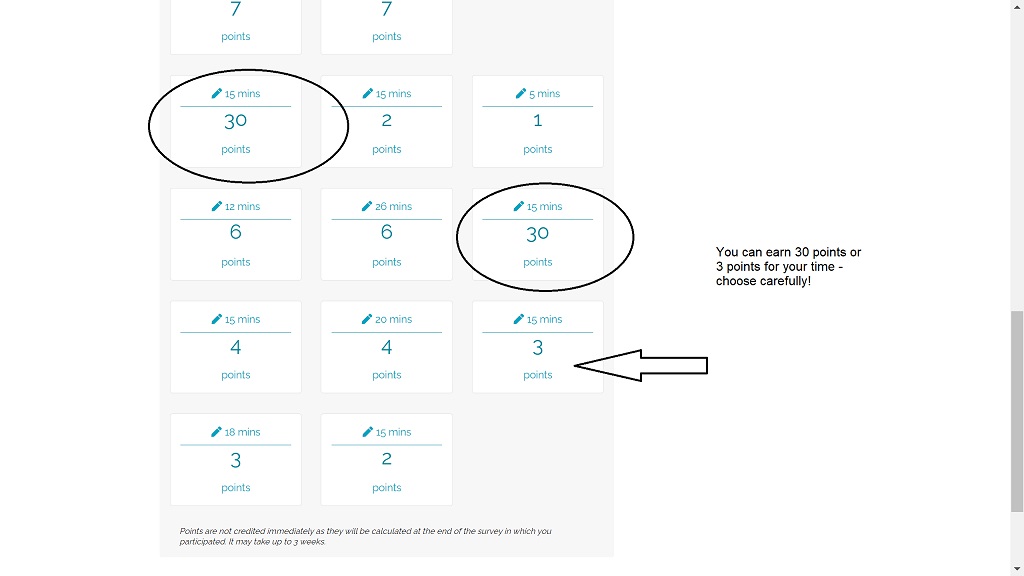 Referral Program
Invite your friends using your link and as soon as they complete their first survey, you'll earn 3 Surveyeah points!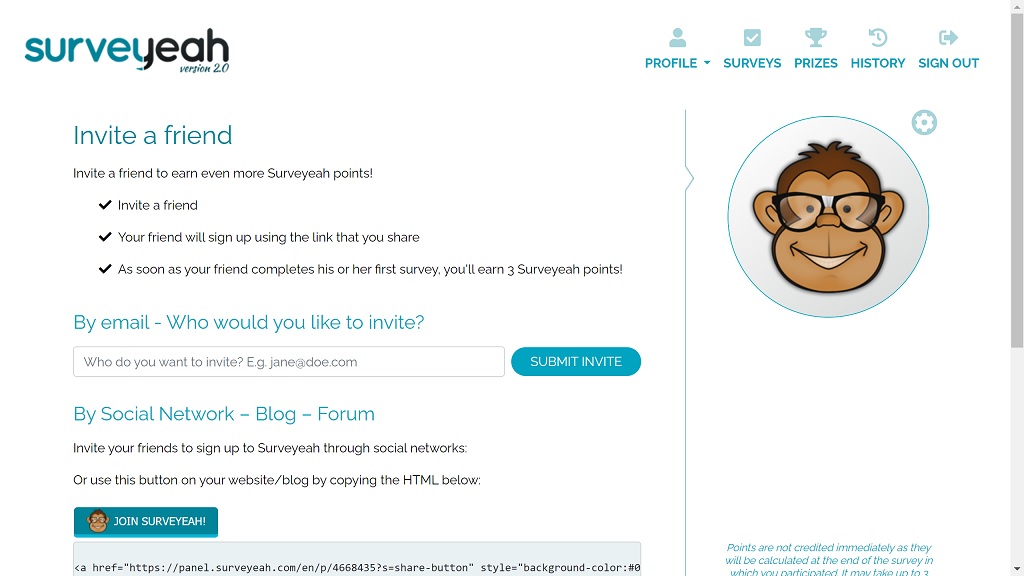 If you redeem your 3 points per friend for a 58 point Amazon gift card worth AUD $10, that's $0.55 per friend. Make sure they're good friends before you spam them with invites!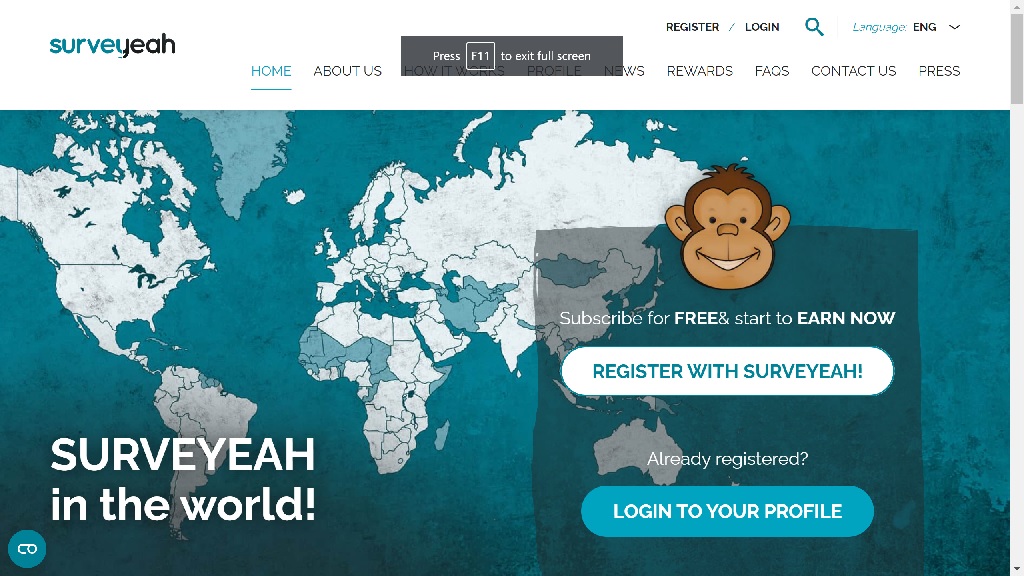 Surveyeah
Be super selective and only answer high value surveys to earn AUD $5.00 or more toward an Amazon gift card.
Redeeming Surveyeah Earnings
Surveyeah offers up a good selection of payout options, albeit with some high thresholds and up to a weeks delay in receiving them.

Chief among complaints is that the points system complicates things when trying to make a redemption.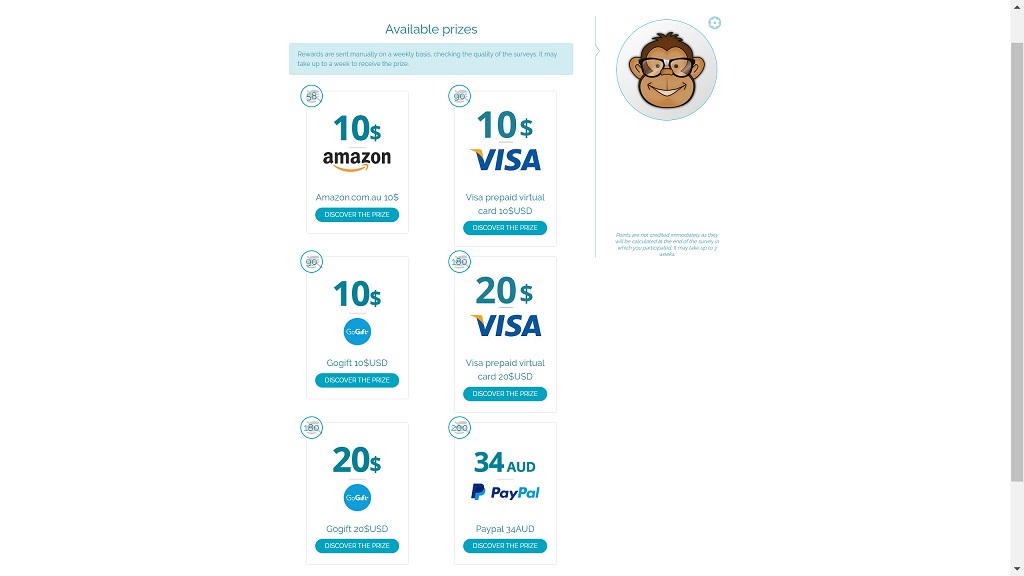 Bank Transfers
There is no direct debit or direct to bank payment option.
PayPal
The payout threshold here is extraordinarily high at AUD $34 and cost 5.88 points per dollar.
Visa Prepaid Virtual Cards
Redemptions start at AUD $10 and cost 9.0 points per dollar.
GoGift Gift Cards
Like Visa, redemptions start at AUD $10 and cost 9.0 points per dollar. Popular brands accessible through this option include: H&M, Zalando, McDonald's, Tesco, Adidas, Foot Locker, Ikea, Ticketmaster and many more!
Amazon Gift Cards
Redemptions start at AUD $10 and cost 5.8 points per dollar – no question that this is the best option.
Pros And Cons – Surveyeah Australia
Pros
Good payment options
Customer support is above average
Cons
Points system
Varying redemption thresholds
Fewer survey opportunities
Payout thresholds are too high
Delays receiving payouts
Similar Sites To Surveyeah Australia
SurveyLama and Prime Opinion are probably the closest websites in nature to Surveyeah.
Surveyeah Reviews
I've been part of Surveyyeah (sic) for long…

I've been part of Surveyyeah (sic) for long time now, it pays on time and has great surveys. My two problems though its that are also doing what these other survey companies are doing in terms of deducting points, something they never did before. Second problem is the amount of points we get surveys is too little before we used to get to withdrawal faster because of large points

Mduduzi, ZA, Trustpilot, October 19 2023
It is increible (sic) to be able to earn…

It is increible (sic) to be able to earn money from the internet, in the comfort of my home. I recommend Surveyeah they clearly comply with the awards and payments, thank you.

David Gonzalez Santamaria, CR, Trustpilot, October 13, 2023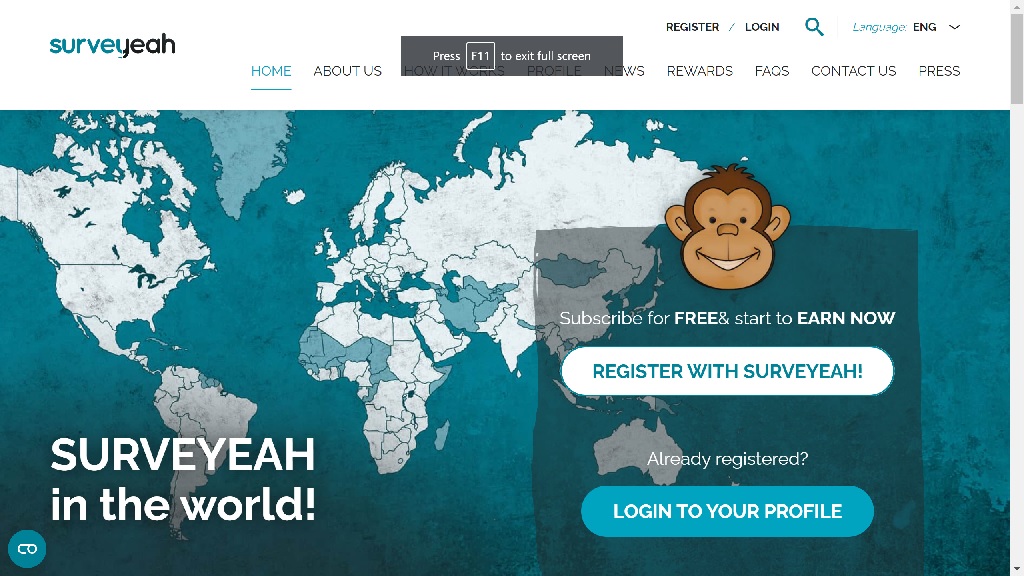 Surveyeah
Be super selective and only answer high value surveys to earn AUD $5.00 or more toward an Amazon gift card.
Surveyeah Customer Support
Even if you're doing everything right, sometimes things go wrong. Luckily there are a number of ways to contact support when you need it.

Check the FAQs: Surveyeah runs a great FAQ section on the website.

Lodge an online support ticket: Tickets can be lodged from: https://www.surveyeah.com/en/contact-us-paid-market-research/ or mail to: [email protected]

Phone: No option.

TrustPilot: You can leave a review or issue within the Surveyeah Trustpilot review area, and as little as 3 days ago, Surveyeah was responding to issues.

Reach out on social media: Worth a try, but leave it till last.
Conclusion: Surveyeah Australia
Surveyeah Australia
Surveyeah is one of a number of survey websites where you can earn passive income quite easily. Having said this, you need to be selective and wise with your time when it comes to choosing surveys, otherwise, you'll be earning cents per hour.
As a standalone website, Surveyeah is not one that I'd recommend when others such as Octopus Group, MyOpinions, and Toluna pay so much more. But, I would add Surveyeah to the mix and keep an eye out for the higher-paying surveys that come along and jump on those.
Happy Surveys.
Thanks for taking the time to read this Surveyeah review!
FAQ: Surveyeah Australia Review
What payout options does Surveyeah provide in Australia?
Amazon gift cards, Visa prepaid virtual cards, PayPal and GoGift are all available payment options in Australia.
Is Surveyeah legit?
Yes, we have used and tested Surveyeah and can confirm it is legit.
Hold do I have to be to join Surveyeah?
Anyone over 18 years old can join, and those over the age of 15 can join www.surveyeah.com if they gain parental permission.