If the idea of working from home appeals to you, you're not alone.
Working from home has numerous perks, like saying goodbye to the daily commute, flexibility to work when and where you want, and a better work-life balance.
It's no wonder more and more Australians are picking up work from home jobs and enjoying an improved quality of life as a result.
Many guides that cover how to make money from home are far too vague, leaving you with more questions than they answer. You won't find that in this guide.
I've covered how to earn money from home as well as the ways to earn money online and find jobs online. Whether you're wondering how to make money online or just the different ways to work from home, you'll find it here.
How To Make Money From Home
Before covering real ways to make money from home, it's important to understand what it is you're trying to achieve.
Often when people ask how can I make money from home, what they're actually asking is how to make money fast online. The problem doesn't lie in asking how to make quick money, it lies in the intention.
This is an important distinction because online work from home requires effort, and while there are easy ways to make money online included below, they're not the most reliable money-making ideas from home.
The good news is that if you can put in the effort and dedication required, you'll have access to the best ways to make money from home and all the perks that come with online jobs from home.
Before I get to the best work from home ideas, I recommend you take out a pen and paper and note down the following:
What are your goals?
Why do you want to work from home? What is it that you're trying to achieve or change in your life?
Goals like having more free time and an easier more flexible lifestyle are great, but try and get more specific. Note down something achievable.
Start asking questions. How much do you need to earn to support yourself and your family? How do you want your life to look in 5 years? What example do you want to set for the people you care about?
Having answers to these questions ready can act like fuel when you're still working on earning money at home.
Work out a plan
Anyone can make money working from home, but few have the drive to work hard enough to achieve this.
A plan is important if you want to do paid work from home. This is because it will get tough and there will be times when you want to give up. Some compromises may need to be made in the short term so you start earning and reach your long-term money maker goals.
The biggest mistake people make is thinking it's easier to work from home than an office, but it can actually be more difficult. Having a clear plan will help overcome this.
Think of the most direct path to achieving your goals. What do you need to do? What should you stop doing?
After reading through the easy ways to make money from home and seeing what appeals to you, ask more questions and draft a plan. How long will it realistically take? What do you need to learn in the meantime? This leads to my final tip…
Invest in yourself
Unless it comes to luck or talent, most of the time there is no reason to think they can but you can't. This is just lazy thinking. With enough hard work, you can achieve your goals and earn money working from home.
I've met single mums with 3 kids who transform their lives by learning how to make income from home, for the simple reason that excuses weren't acceptable.
That said, the best ways to earn money from home may not be available to you right now, so learn. It doesn't have to be expensive either – on Udemy most courses are under $15 and you can learn an entire skillset, like freelance writing.
The best investment you can make is in yourself.
Be wary of promises
This is essentially about avoiding scams, which is perhaps the biggest risk when working out how to work from home, particularly when it comes to making money on the Internet.
If you search how to make a lot of money, how to earn money fast or how to make easy money you're likely to come across many such scams, but not all of these sites are illegitimate.
Some scams are easy to spot, like anything that requires an upfront payment for the guarantee of a higher return. Some are trickier, like an offer that's worded differently than the reality.
At any rate, when it comes to the best way to make money online always be weary and follow your intuition and refer anything suspicious to this site.
Final Note
The best way to start earning money from home is to do something you enjoy. If none of the options appeal to you, something else will!
I recommend you look at Fiverr and Upwork to see all the ways how to make a living from home.
You can also check what people sell on eBay or different courses on Udemy to see what you could become an expert in.
You'll see just how many ways there are to generate income from home!
How To Stay Sane While Making Money From Home
The ability to work from home seems like a dream for many people, but as with anything it has its pros and cons. With so many people moving to work from home at the moment, it can be useful to share ideas on how to stay productive and motivated.
Pros Of Working From Home
Wake up whenever you want
Start work at your chosen time
Take breaks as you see fit
Run errands and do home tasks during work hours
Cons of Working From Home
Sleeping in
Lacking the motivation to get started
Too many breaks
Distractions
Running errands in work time
Lack of interaction with co-workers isolating at times
Working super long hours to make up for the lack of interaction.
Ways To Stay Motivated And Make Money From Home
Much like in a professional environment, a fixed start and finish time are essential for maintaining a routine. It is unlikely you'll muster up the same discipline and urgency needed to produce great work.
Ensure you have an entire morning routine where you try and do exercise before starting work.
Find a group of peers who you can relate to. There are many groups on Facebook and many groups focusing on working from home. These groups can help fill in the gap that exists from the lack of co-workers. You can use these groups for general banter and for sharing memes with people who can relate.
Find a vice. Some people opt for Coke, some people opt for tea, and some people opt for coffee. Buy a nice coffee machine so that you can really appreciate a good cup of coffee while working. It will definitely help get you excited to start work.
A good playlist also helps.
Have your big goal up on a picture board by your desk. For example, a picture of Tasmania may be a place you plan to visit soon. It will help keep you motivated.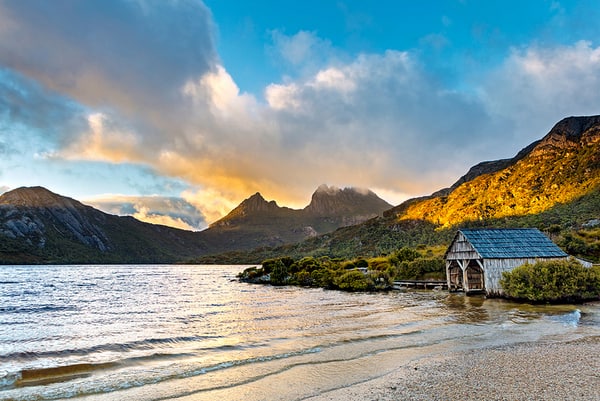 Do not turn on the TV while working. It can be far too distracting.
Another thing you need to know is when to stop working. This can be even more difficult when working from home than starting. Switching off is tough. Find a way to de-stress. Yoga, meditation, walking… all are good.
What's your advice to stay sane working from home?