There are 100s of Get-Paid-To sites globally, but only a fraction of them make it to Australia. As well as that, many are simply not worth your time or too scammy. But don't worry… we save you time and effort by testing and recommending the best GPT sites in Australia.
What Is A "Get Paid To" (GPT) Website?
"Get Paid To" (GPT) refers to various online platforms or websites that offer opportunities for users to earn money or rewards by completing certain tasks or activities. These platforms typically provide a range of tasks that users can engage in to accumulate points or credits, which can later be redeemed for cash, gift cards, or other rewards.

Here are some common activities / tasks that you can get paid to do on GPT platforms:
Online Surveys: Participate in market research surveys and provide your opinions and feedback on various topics.
Watching Videos: Earn rewards by watching videos, movie trailers, or advertisements.
Cashback: Earn rebates or cashback for shopping online
Paid Offers: Complete offers such as signing up for free trials, downloading apps, or subscribing to newsletters.
Paid Clicks: Get paid for clicking on ads or visiting specific websites.
Playing Games: Some platforms offer rewards for playing games or participating in online competitions.
Paid Microtasks: Complete small online tasks, such as data entry, image tagging, or transcribing audio.
Referral Programs: Earn rewards by referring friends or family members to join the GPT platform.
Mystery Shopping: Perform secret shopper tasks by visiting stores or websites and providing feedback on your experience.
It's important to note that while you can earn money or rewards through these activities, the cash generated from even the best GPT sites is typically modest. It's not a replacement for a full-time job or a truly reliable source of income. Additionally, it's crucial to research and opt for reputable GPT platforms to ensure you are engaging with legitimate and trustworthy opportunities.
How Much Can I Make On One Of The Best GPT Sites?
Here are a few important points to consider regarding earnings on the best GPT websites:
Task Complexity: Some tasks may pay more than others based on their complexity and time required. Surveys or more involved tasks may offer higher rewards compared to simple clicks or viewing ads.
Task Availability: The number of tasks or offers available can fluctuate, and there may be times when fewer opportunities are available, which can impact your potential earnings.
User Engagement: The more actively you participate and complete tasks on the platform, the more you can potentially earn. Consistent engagement and dedicating time to completing tasks can increase your earning potential.
Referral Programs: Some of the best GPT sites offer referral programs that allow you to earn additional income by referring friends or family members to join the platform. This can be an additional source of earnings.
Payout Thresholds: GPT websites often have minimum payout thresholds that you must reach before you can cash out your earnings. It may take some time to accumulate enough earnings to reach these thresholds.
While it's challenging to provide an exact figure, users generally report earning anywhere from a few dollars to a few hundred dollars per month, depending on their level of involvement and the availability of tasks. It's important to have realistic expectations and understand that even the best GPT sites should not be considered as a reliable or substantial source of income. They are best approached as a way to earn some extra money or rewards in your free time.
What Is The Difference Between A GPT Site And A Survey Site?
The main difference between the best GPT sites (GPT) and survey sites lies in the types of activities or tasks offered to users and the methods of earning rewards. While there may be some overlap in the services provided by these platforms, there are distinct characteristics that differentiate them:
GPT Site:
Variety of Tasks: The best GPT sites offer a wide range of activities beyond just surveys. These can include watching videos, completing offers, participating in microtasks, playing games, and more. GPT sites aim to provide users with various opportunities to earn rewards by engaging in different online activities.

Multiple Earning Channels: In addition to surveys, the best GPT sites often offer multiple channels for earning rewards. Users can accumulate points or credits through various tasks and activities on the platform. This can include completing offers, clicking on ads, referring others, or even playing games.

Flexibility: The best GPT sites provide users with more flexibility in terms of task selection. Users can choose from a variety of available tasks based on their interests, preferences, and availability. This allows users to diversify their earnings and engage in activities that suit their skills and preferences.
Survey Site:
Focus on Surveys: Survey sites primarily focus on providing users with market research surveys. These surveys are designed to gather opinions, feedback, or demographic information from participants on specific topics. Users typically receive invitations to complete surveys based on their profile and demographic characteristics.

Opinion and Feedback: Survey sites rely on the input and opinions of users to collect data for market research purposes. Participants are usually compensated for their time and effort in sharing their thoughts, ideas, and preferences through surveys.

Targeted Demographic: Survey sites often target specific demographics based on the requirements of the companies or organizations conducting the market research. Users are selected to participate in surveys based on their demographic profiles, such as age, gender, location, or occupation.

Longer Surveys: Surveys on these sites tend to be more in-depth and may require a larger time commitment compared to tasks on GPT sites. Surveys can vary in length and complexity, and the rewards are often based on the time required to complete the survey.

While the best GPT sites offer a broader range of tasks and activities, survey sites focus primarily on collecting opinions and feedback through surveys. GPT sites allow users to engage in a variety of tasks to earn rewards, while survey sites concentrate on market research surveys as their primary means of data collection.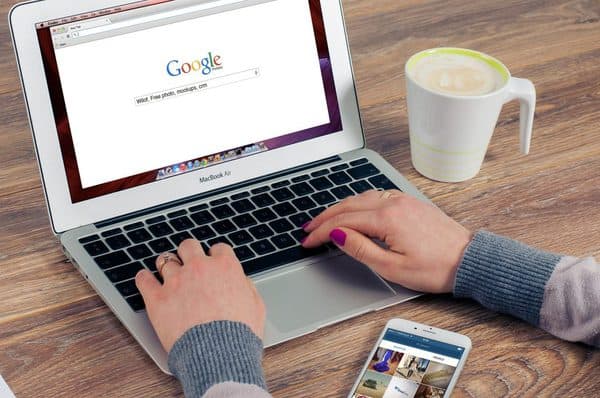 What Are The Best GPT Sites In Australia?
The popularity, quality, and earning ability of any given GPT site changes over time. Bookmark and return regularly to this page to keep up to date and join the best GPT sites in Australia.

At the moment, we have reviewed, and consider Toluna Influencers, Swagbucks, Survey Junkie, LifePoints Panel, PrizeRebel, and Rewardia to be the best GPT sites in Australia.
What Websites Should I Check To See If A Website Is Legitimate?
When determining the best GPT sites, you can consider checking the following websites and resources:
Better Business Bureau (BBB): BBB provides information about businesses, including ratings and user complaints. Checking if the website has a BBB profile can provide insights into its reputation and legitimacy.
Trustpilot: Trustpilot is a popular review platform where users share their experiences and ratings for various websites. Searching for the website in question on Trustpilot can give you an idea of its credibility based on user reviews.
Scamadviser: Scamadviser analyzes websites and provides a trust score, highlighting potential risks and warning signs. It can help identify if a website has been reported as fraudulent or suspicious.
Online Forums and Communities: Participating in relevant online forums or communities dedicated to online earning, reviews, or website legitimacy can help you find discussions and insights from very experienced users.
Search Engine Research: Conduct a general search using the website's name or keywords related to its legitimacy. Look for news articles, forum threads, or blog posts that discuss the website's credibility or any potential scams associated with it.
Remember that these resources provide information based on user experiences and public data, but they aren't foolproof. Use multiple sources and exercise critical thinking when evaluating the legitimacy of a website. If a website exhibits numerous red flags or suspicious activities, it's best to err on the side of caution and avoid engaging with it.
Are There Advantages To GPT Websites
There are certainly some advantages to GPT sites over survey sites if you're not a hardcore survey participant or lack the focus to work through a 20-minute survey. The trade-off is usually how much you'll earn on an hourly basis.
Starting from joining up, you're more likely to score a sign-on bonus with a GPT site than a survey site, because there are dozens competing for your attention (albeit many aren't worth the ongoing effort).
If you're online anyhow and not being particularly productive, having opportunities to score cashback from major retailers, enter fun contests, and complete microtasks may just work well for you… particularly when on public transport or waiting during school pickups.
The best GPT sites also tend to allow users to naturally develop several income streams from different activities such as games, surveys, and mystery shopping.
What Forms Of Payment Can I Expect From The Best GPT Sites?
You should expect to have at least two options – generally, I look for a cash/direct debit/PayPal option and then a major gift card option. In Australia, many sites have embraced Flexi eGIft Cards which work well by giving users the choice of retailers to spend their rewards at and being pretty much universally accepted.
Crypto, Charity, Steam Codes and other forms of payment are interesting, but at the end of the day – cash does the talking!