If you've reached this page and you're unfamiliar with cashback sites, you're about to embark on a savings journey because you've been missing out on some serious cashback when you shop online.
And if you've already joined one of the top cashback Australian sites, it's time for a tuneup. You may be a member of just one or two cashback deals sites, but there are maybe several more you should join to ensure you've got access to all the best cashback deals in the market when you shop online.
| Cashback site | Payments | Min. redemption | Merchants | Apps |
| --- | --- | --- | --- | --- |
| GoCashBack | PayPal | $10.00 | 1,000+ | Apple + Android |
| TopCashBack | Direct Debit, PayPal | $0.00 | 7,000+ | nil |
| Kickback | Direct Debit, PayPal | $10.00 | 1,000+ | nil |
| Shopback | Direct Debit, e-Wallet Transfer | $10.00 | 15,000+ | Apple + Android |
| Cashrewards | Direct Debit, PayPal | $10.00 | 2,000+ | Apple + Android |
If you're short on time, the table above should help, else read on further for our take on the top cashback Australian sites available.
What Are Cashback Sites And How Do They Work?
Cashback sites or reward sites, are platforms that offer users a way to earn money back on their online purchases. These websites partner with various physical and online retailers, earning a commission for driving traffic and sales to those retailers. Instead of keeping the entire commission, a portion is shared with their users as cashback rewards.
Here's how top cashback Australian sites typically work:
Registration: First, you'll need to sign up for an account. Registration is free and requires providing some basic information like your name and email address. (Never join a site that demands your credit card details or a fee).
Browse and Shop: Once you're logged in, you can browse the cashback site's list of partner retailers. These may include popular online stores for travel, groceries, electronics, clothing, and more. Each retailer's page on the cashback site will display the cashback rate or percentage they offer.
Clicking Through: To earn cashback, you must click on the specific retailer's link on the cashback site. You'll be redirected to the retailer's website, and the cashback site can track your purchase.
Making a Purchase: Shop as you normally would on the retailer's website. Add items to your cart and proceed with the checkout process.
Cashback Validation: After you complete your purchase, the retailer confirms the transaction to the cashback site. This process may take some time, (up to a month) depending on the retailer's policies. Once the cashback site receives confirmation, they credit the cashback amount to your account.
Withdrawal: Once you've accumulated a certain amount of cashback in your account, you can request a withdrawal or payout. The cashback site may offer various payout options, such as transferring the money to your bank account, PayPal, or providing gift cards.
It's essential to understand that cashback sites have their terms and conditions. There may be certain restrictions, such as excluding cashback on certain products, limiting the number of purchases for cashback within a specific time frame, or not combining cashback with other discounts, coupons, or deals.
To make the most of cashback sites, consider the following tips:
Compare cashback rates between at least 3 different sites to find the best offers.
Be patient, as cashback validation may take time, especially for larger purchases.
Using cashback sites can be a convenient way to save money on your online shopping, but remember to use them responsibly and avoid overspending to chase cashback rewards.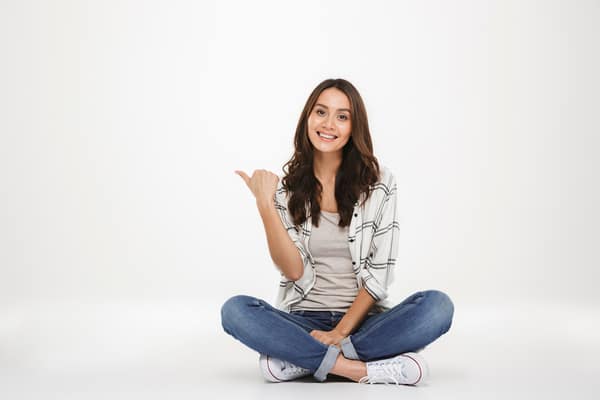 How Much Can You Save With The Top Cashback Australian Sites?
The amount you can save with cashback depends on your spending habits, the cashback offers available to you, and how you use them. Cashback is a type of reward that allows you to earn back a percentage of the money you spend on purchases.
Here's a general overview of different cashback formats and the potential savings:
Cashback Apps and Websites: These platforms provide a percentage of your purchase amount back as cashback.
In-Store Cashback Offers: Some retailers also offer in-store cashback rewards or loyalty programs.
Cashback on Utilities and Subscriptions: Some companies may also offer cashback rewards directly to you when you sign up for their services, such as cashback on utility bills or subscription services.
Credit Card Cashback: Many credit cards offer cashback rewards on purchases.
It's important to note that while cashback can help you save money on your purchases, it should not encourage overspending.
The amount you can save with cashback varies from person to person, but it can be a nice way to earn a little extra money back on your everyday expenses. Keep in mind that cashback offers and rates can change over time, so always check the terms and conditions of the offers before making a purchase.
Factors To Consider Before Signing Up For A Cashback Site
Before signing up for a cashback site, there are several important factors to consider to ensure you have a positive experience and make the most of the cashback rewards. Here are some key considerations:
Reputation and Trustworthiness: Research the cashback site's reputation and user reviews. Here at PaidsurveysFanatic we take care of ensuring that only reputable surveys and cashback sites are reviewed and listed for you. TrustPilot and ProductReview.com.au are also good places to start.
Cashback Rates and Retailers: Compare rates offered by different cashback sites for the retailers you frequently shop with. Some top cashback Australian sites may have better rates for specific retailers or offer exclusive deals. Look for a site that partners with a wide range of retailers to increase your earning potential.
Payout Options: Check the available payout options offered by the site. You'll want at least two options from a range of choices such as bank transfers, PayPal, or gift cards. Be aware of any minimum payout thresholds as well, which tend to start at $10.
Terms and Conditions: Pay attention to any restrictions, limitations, or exclusions on cashback earnings. Some retailers may not offer cashback on certain products or may have restrictions on the number of purchases eligible for cashback.
User-Friendliness: Consider the usability and user-friendliness of the cashback site. A well-designed platform with easy navigation will enhance your overall experience and make it simpler to track your cashback earnings.
Sign-Up Bonuses and Promotions: Some top cashback Australian sites offer sign-up bonuses (such as TopCashback) or special promotions to attract new users. Check if there are any initial rewards for joining and take advantage of them if they align with your shopping habits.
Customer Support: Look into the customer support provided by the cashback site. Check if they have responsive customer service in case you encounter any issues with your transactions.
Privacy and Data Security: Ensure that the cashback site has a clear privacy policy and takes measures to protect your personal and financial information.
Payment Timing: Be aware of the cashback site's payment processing timeframes. Some sites may take longer to validate and credit cashback earnings than others.
Avoid Overspending: Remember that cashback should be seen as a bonus rather than a reason to overspend. Stick to your budget and make purchases you would have made anyway.
By carefully considering these factors, you can choose a top cashback Australian site that aligns with your shopping habits and preferences, maximizing your potential savings and rewards.
How Do Top Cashback Australian Sites Make Their Money?
Cashback sites make their money through a business model that involves partnerships with retailers and affiliate marketing. Here's how it generally works:
Affiliate Partnerships: Cashback sites establish affiliate partnerships with a wide range of online retailers. These partnerships are based on agreements where the cashback site promotes the retailer's services and products through affiliate links.
Referral Traffic: When users visit the site and click on the affiliate links to the partnered retailers, they are redirected to the retailers' websites. This traffic is tracked by the retailer's affiliate program and attributed to the cashback site.
Commissions: When a user makes a purchase on the retailer's website after clicking through the cashback site's affiliate link, the retailer pays the cashback site a commission on the sale. The commission is usually a percentage of the total purchase amount, but it can vary depending on the retailer and product category.
Sharing the Commission: Instead of keeping the entire commission for themselves, cashback sites share a portion of it with their users as cashback rewards. The amount shared with users varies based on the cashback site's agreement with each retailer.
User Incentives: Top cashback Australian sites offer incentives to users in the form of cashback rewards to encourage them to shop through their platform. By offering cashback, the sites attract more users, drive more traffic to retailers, and increase their potential for earning commissions.
Advertising and Other Revenue Streams: In addition to cashback earnings, some cashback sites may generate additional revenue through advertising. This may include display ads, promotional emails, or offer sponsored content to generate further income.
It's important to note that top cashback Australian sites do not charge users for their services; instead, they make money through the affiliate commissions they earn from the retailers. This business model benefits both the cashback site and its users. Users get rewarded for their online shopping, and the cashback site generates revenue by directing customers to the retailers' websites.
By providing a platform that connects consumers with retailers, cashback sites play a role in driving online sales and helping retailers reach a broader audience, making it a mutually beneficial arrangement for all parties involved.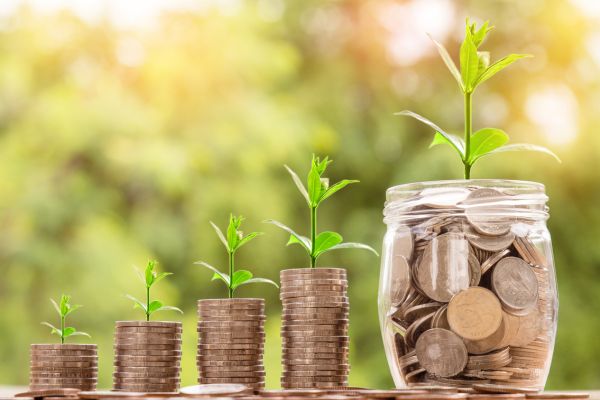 Cashback Sites In Australia: Privacy And Data Considerations
While you may be required to share some basic data to join such as usernames, email etc., top cashback Australian sites don't require as much data as survey sites for obvious reasons.
When using cashback sites in Australia, privacy and data considerations are still essential to ensure your personal information is handled responsibly and securely. Here are some important points to consider:
Privacy Policy: Before signing up with a top cashback Australian site, review their privacy policy carefully. Look for information on how they collect, use, and share your personal data. A transparent and comprehensive privacy policy indicates that the site takes data protection seriously.
Data Collection: Understand what types of data the cashback site collects from you. This may include your name, email address, payment information, shopping habits, and more. Ensure that you are comfortable with the data being collected and that it is necessary for providing the cashback service.
Data Usage: Check how the cashback site uses your data. They should not sell or share your data with third parties without your consent.
Security Measures: Verify that the cash back site employs robust security measures to protect your personal information. Look for indications of encryption, secure data storage, and other security protocols on their website.
Opt-Out Options: Check if the cashback site offers opt-out options for certain data collection or marketing communications. You should have the choice to control how your data is used and to unsubscribe from promotional emails if you wish.
Third-Party Partners: Understand if the cashback site shares your data with third-party partners (e.g., retailers, advertisers) and how they safeguard your information in such cases.
Cookies and Tracking: Cash back sites often use cookies and tracking technologies to monitor user activity and provide accurate cashback rewards.
Anonymization and Aggregation: Check if the cash back site anonymizes or aggregates data to protect your identity when sharing insights or statistics with partners.
Data Retention: Understand the cashback site's data retention policies. They should not retain your data for longer than necessary to fulfill their services and legal obligations.
Reputation and Reviews: Look for user reviews and feedback about the cashback site's data practices. Positive reviews and a good reputation regarding privacy and data protection indicate a trustworthy platform.
Contact Information: The cashback site should provide clear contact information in case you have privacy-related concerns or questions.
If you feel uncomfortable with a top cashback Australian sites's data practices, consider using alternative platforms or exploring other ways to save on your online purchases.
Cashback Alternatives
There are several other money-saving strategies and platforms you can consider:
Coupon Websites: Coupon websites offer a variety of discount codes and deals that can help you save money on your online purchases.
Price Comparison Tools: Price comparison websites and browser extensions can help you find the best deals and lowest prices for the products you're interested in.
Loyalty Programs: Some retailers have their own loyalty programs that offer rewards, discounts, or cashback on future purchases. Consider signing up for these programs if you frequently shop at specific stores.
Reward Credit Cards: Look for credit cards that offer rewards points or cashback on your purchases. Choose cards that align with your spending habits and provide rewards on the categories you spend the most on.
Browser Extensions: There are browser extensions that automatically apply coupon codes and discounts at checkout, saving you time and effort in searching for deals.
Referral Programs: Some online platforms offer referral programs where you can earn rewards or discounts by referring friends or family members to sign up or make a purchase.
Price Drop Alerts: Price drop alert services notify you when the price of a specific product drops, allowing you to buy it at a lower price.
Cashback Apps: Consider using cashback apps that offer rewards and discounts for your in-store purchases. These apps often provide cashback for specific products or groceries.
Shop Sales and Seasonal Promotions: Keep an eye on seasonal sales events, holiday promotions, and clearance sales to get substantial discounts on various products.
Negotiation: In some cases, especially for higher-priced items or services, negotiating with the seller or service provider can lead to a discount or a better deal.
The key is to find a combination of money-saving strategies that suit your lifestyle and shopping habits.
What Are Other Ways To Save Or Make Money In Australia?
Australia has a strongly developed survey market where you can make cash on the side. If you love shopping then product testing and shopping surveys may also be to your liking.
Conclusion: Maximising Value With Top Cashback In Australia
In conclusion, cashback is a popular and effective way for consumers to save money on their online purchases. Cashback sites and programs have emerged as a convenient platform that rewards shoppers with a percentage of their spending, making it an appealing incentive to shop through these channels. By partnering with retailers and earning commissions on referred sales, cashback sites can pass a portion of those earnings back to consumers, providing a win-win situation for both parties.
In the ever-evolving landscape of online shopping and rewards programs, cashback continues to be a compelling and effective way for consumers to stretch their budgets and make the most of their purchases. By staying informed, comparing offers, and understanding the terms and conditions of cash back sites, users can optimize their savings and enjoy the benefits of this increasingly popular money-saving option.
FAQ: Top Cashback Australian Sites
What are the most popular cashback sites in Australia?
Cashrewards is probably the best-known cashback site, while Shopback is larger with more merchants and a strong presence throughout Asia. Kickback is smaller but gives the others a run for their money.
What sort of merchants are on cashback sites?
All the large retail giants such as Myer, David Jones, Amazon, Coles, The Iconic, Asos, Anaconda, BCF, Target, BWS, Big W, Dan Murphy's, and more are on most cashback sites.
Are the airlines on cashback sites?
Yes, Virgin Australia, Etihad, Qatar Airways, and more are present. Although Qantas doesn't appear too often, you can use Flight Centre, Booking.com, or a number of 3rd Party sites instead.
Do cashback sites offer apps?
Yes, most will provide both Android and Apple iOS apps. Some also offer Chrome extensions or browser add-ons to enhance your experience and ensure you find the best deal.
Can I buy vouchers with cashback sites?
Yes, often you can purchase vouchers at a discount of 5 to 10%, which is a real discount if you have a specific purchase in mind.