What Do You Think is a newer survey company offering legitimate online surveys. It's rare that I discover a new survey site that that works as well as What Do You Think.
This site has a clean and sophisticated interface which makes completing online surveys for money enjoyable.
Join our Top surveys to make money now!
They commit to offering members a survey a day, take personal privacy seriously and offer a wide range of reliable and speedy gift cards.
So can you make money taking surveys with What Do You Think? Find out how to do online surveys for money in the What Do You Think review below.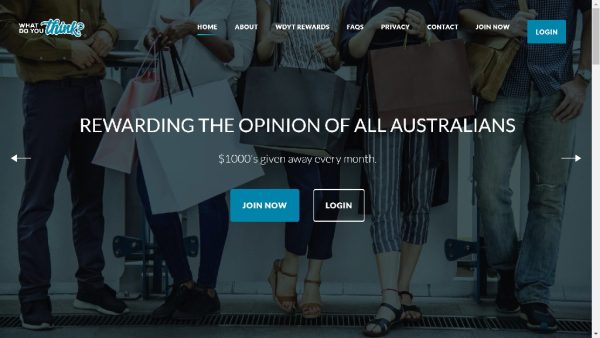 Making Money with What Do You Think 2023
How do you earn points?
The main way to earn points with What Do You Think is by completing their online surveys.
One of the things that make What Do You Think one of the best survey sites is their commitment to providing members a minimum of one survey a day. While it's still early days, I've had far more than one survey available daily, so this has been true for me!
When I first signed up, I was instructed to complete my profile information, which required answering some moderately personal questions. This took only 15 minutes and I received 300 points for completing it. While there are lots of questions, it's definitely worth doing, as this is how they match you to the best online surveys they have on offer.
After this, I immediately had 40 surveys available to complete. This is the most of any paid survey site I've joined!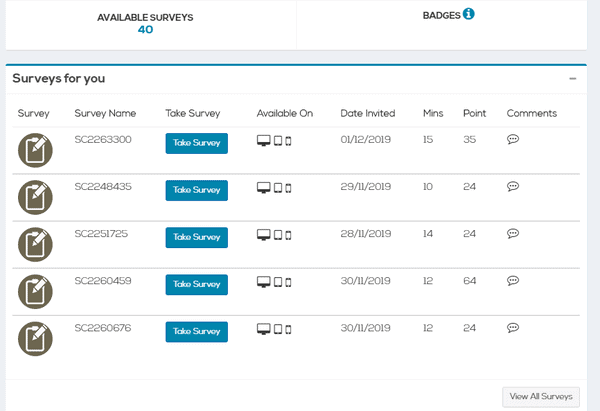 Each survey says how long it is estimated to take and how many points you'll receive. I received 325 points for a 20 minute survey, but every survey is different and appears to depend on the complexity. I was screened out of a few surveys but still received points for my participation.
You can also sort surveys by the amount of points they earn you which is great!
They also have one of the best referral programs where you can get cash without completing surveys. When a referral joins using your link, you receive 100 points when they complete their first survey (or attempt their first 10). You also receive an additional 10 points for every survey they complete on going!
How much do they pay?
The pay for completing online paid surveys with What Do You Think varies greatly – I completed one survey which took 15 minutes and earned 100 points, and then completed another which took 15 minutes and earned 35 points.
The pay appears to depend on the complexity of the survey with 100 points equating to $1.
How to redeem points?
You can redeem your survey points and get paid cash for online surveys when you have $25 in your account.
You then have two options – you can opt to receive cash for surveys deposited directly into your bank account, OR you can claim one of their great gift vouchers.
What Do You Think offers a decent range of gift cards and receiving these is speedy and reliable – they are usually sent to you via email within a few minutes. Cash transfers can take up to 10 days.
You can only see the options available to redeem survey points when you have the equivalent of $25 in your account, at which point you can click the 'Redeem Now' button in the Rewards section.
Things to note
Providing personal information when you do online surveys for money can be daunting. However, you can feel secure with What Do You Think's commitment to privacy.
This site takes personal privacy very seriously and, particularly compared to other survey sites, it seems they have secure measures in place to ensure your personal data is protected.
Summary – 4.5/5
What Do You Think is one of the best online survey sites in Australia today. For top online surveys especially when you would like tons of surveys to complete, I recommend you get in early and sign up now!
Click here to sign up to What Do You Think now.
Want to learn more? Read about other sites that offer paid surveys and online surveys for cash.