Opinion Bureau Australia – Overall Rating
If I had to summarise Opinion Bureau in a nutshell, I'd say: "It stands out for reasonably well-paid surveys (if you qualify and find them), but everything else leaves something to be desired." Suffice it to say that prospective users will have a mixed experience with this site.
Having used the site regularly for an extended period, engaging with the site requires patience and perseverance and could well be a misplaced use of your time, considering how many better survey sites there are.
In our Opinion Bureau review, we delve into the strengths and weaknesses of this survey company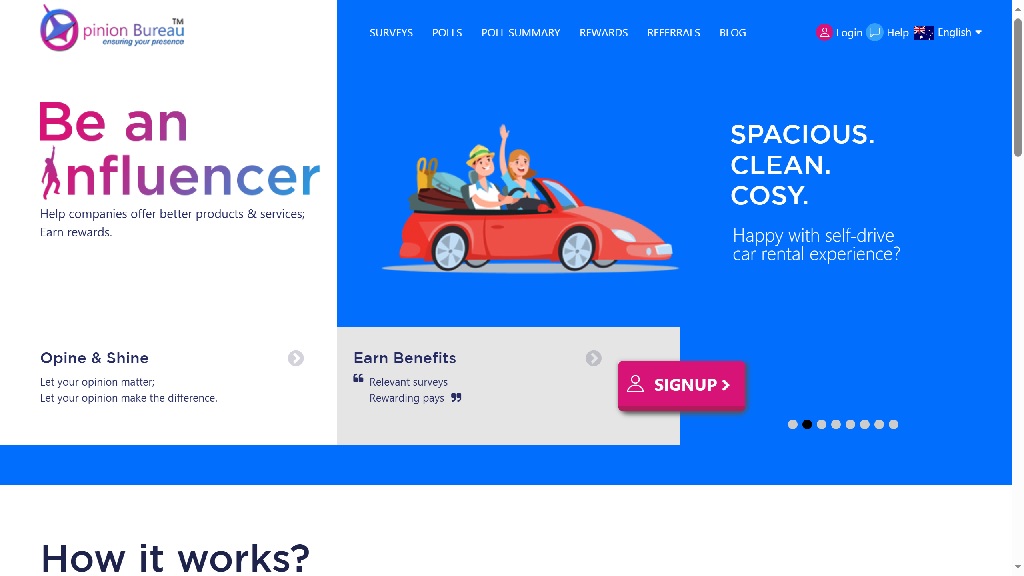 Opinion Bureau
Looking for a chance to help companies offer better products & services and earn rewards? Opinion Bureau doesn't have the most surveys, but pays reasonably well.
Table of Contents
What Is Opinion Bureau?
Opinion Bureau is a website that offers individuals the opportunity to participate in online surveys and share their opinions on various topics. These surveys are typically conducted by market research companies, businesses, or organizations seeking feedback and insights from consumers and the general public.
| Opinion Bureau Australia | |
| --- | --- |
| Redemption Methods: | PayPal + Charity + Amazon + Gift Cards + iTunes + Mastercard |
| Redemption Threshold: | $10.00 |
| Survey Pay Range: | $0.10 – $10.00 |
| App: | Apple iOS and Google Android |
| Australian Based: | No |
| Referral Program: | Yes |
| Join: | Join using the Opinion Bureau login here |
Is Opinion Bureau Australia Legit?
The site is operated by Internet Research Bureau Pvt. Ltd, of India, and has a presence in 29 countries, including Australia, New Zealand, Singapore, India, UK and USA.
Reviews: There are more than enough YouTube and online reviews reinforcing the fact that effort with Opinion Bureau is problematic.

Terms and conditions: The terms and conditions, including the Privacy policy, are plain to read, but are brief and lacking when it comes to Australian privacy – consider that the policies need to be managed on a country-to-country basis rather than sweeping privacy statements.

Customer support: Anecdoctally customer support is available, but it appears to be slow and doesn't always resolve the issue.

TrustPilot: With a Trustpilot rating of 1.9 out of 5 with 70 reviews, alarm bells start to ring.

And yes, we've maintained an account for a number of years and are confident that Opinion Bureau is a legit survey site and not a scam (as in the credit card stealing sense), but that doesn't mean you should automatically join.
How Does Opinion Bureau Work?
Participants in Opinion Bureau surveys can earn rewards, such as cash, gift cards, or other incentives, in exchange for their time and input. The platform connects companies and organizations with a panel of respondents willing to provide feedback and opinions on a wide range of subjects, including products, services, advertising, and more.
In particular,the site pedals the same line as many other survey companies that you're joining an online community and you'll "be an influencer, helping companies better products and services", all the while earning extra money.
Who Can Join?
Anyone of legal age can join www.opinionbureau.com. It is also specifically stated that O-B is not interested in those under 16 years of age.
Who Is Opinion Bureau Good For?
Anyone can join, but they'll need patience.

Those looking for more engaging interactions to earn money should head to our dedicated GPT page or consider heading directly to Toluna or Survey Junkie.
Otherwise, consider YouGov or Ipsos iSay for some of the more interesting social policy surveys around.

If you enjoy being engaged in market research, particularly the human interaction elements, IRi Shopper may appeal. Product testing or shopping surveys may also be more suited to you.

Finally, discounts and deal seekers will be disappointed to learn that the site is certainly not for them.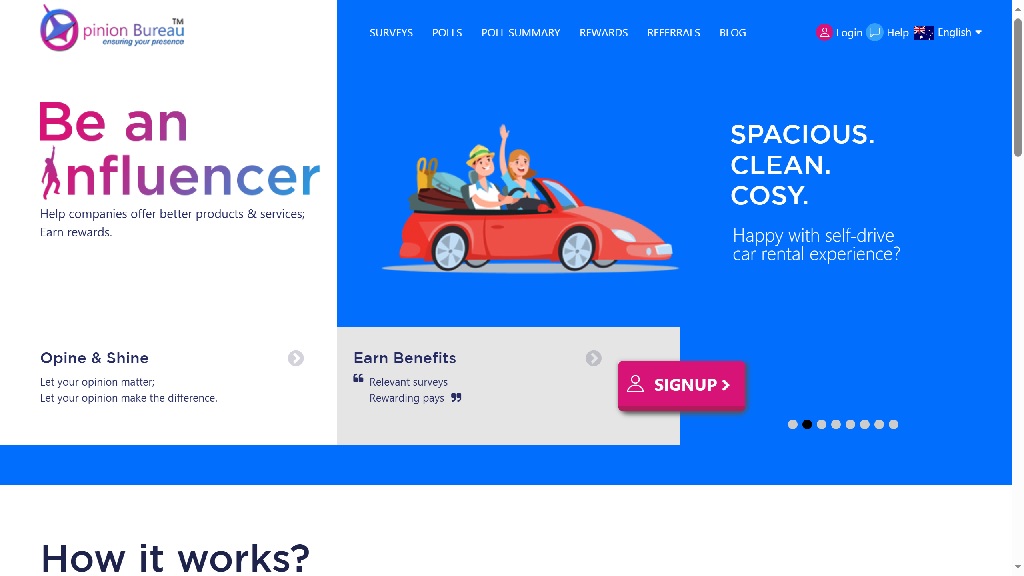 Opinion Bureau
Looking for a chance to help companies offer better products & services and earn rewards? Opinion Bureau doesn't have the most surveys, but pays reasonably well.
How Is Opinion Bureau Different From Other Paid Survey Sites?
Sometimes being different from other survey sites is not always a good thing.
And it is sad to say this site stands out more for its shortcomings than the positives it brings to the table:

Personalized Profile: After all the effort, filling in the profile, including being prompted for social media, the site doesn't seem to match users to surveys very well, resulting in screenouts.

Data Ownership and Control: Yes, we have concerns.

Diverse Earning Opportunities: Virtually nothing other than some low-paying polls and referrals.

Overall, if you don't come across some worthwhile surveys in your first fortnight, my advice would be to delete your account.
How Do I Sign Up?
Joining can be done by using our link here.
Is There an Opinion Bureau App?
There is a mobile app for both operating systems – located in the Google Play store for Android and Apple iOS app stores. It does not attract good ratings on either – 1.9 and 2.2 respectively. strangely, the app has hardly been downloaded from Apple… hmmm?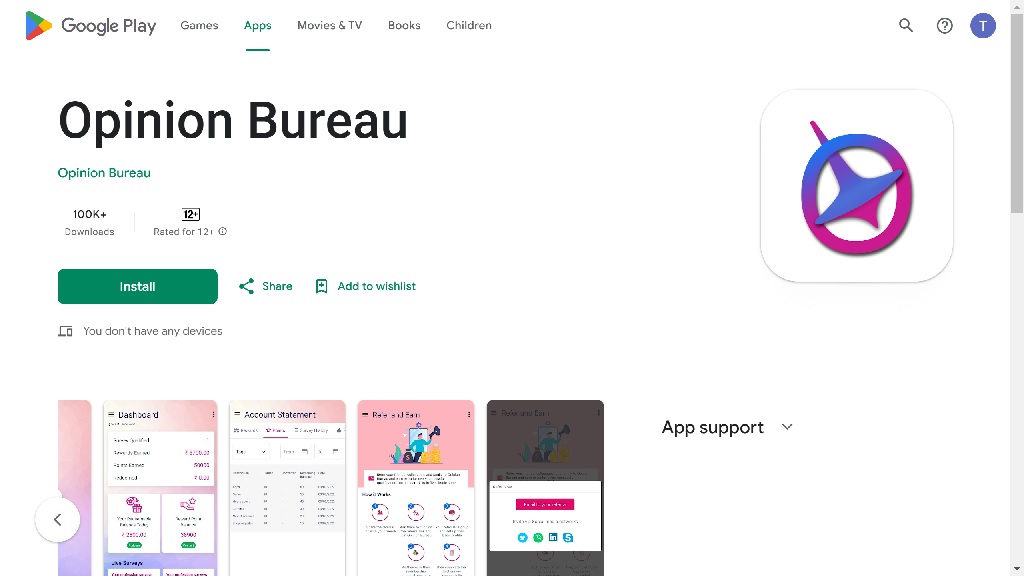 If only app-based surveys are for you, checkout our Best Survey Apps page here.
Make Money
By now you may have picked up that it's an international surveys-only site. Given it is non-Australian, the focus is questionable and, in my opinion, OB would do well to transform into a GPT site.
How Much Money Can You Make?
At the time of writing, there were several 30-minute surveys paying $9 AUD and a few 20-minute surveys paying $4. Without having done them all, I can't advise the topics or likelihood of screenouts.
Earn Money In The Surveys Feed
Your main earnings will be derived from surveys, and they may be few and far between. However, it should only take a few to reach the redemption threshold, so it might pay to hang in there.
Referral Program
This program is really confusing – you could easily be led to believe that you'll earn $10 AUD per referral, but the payment is only $1 AUD as a referrer. I suspect this page is out of date or is intended to mean that you can earn a maximum of $10 AUD over a certain period.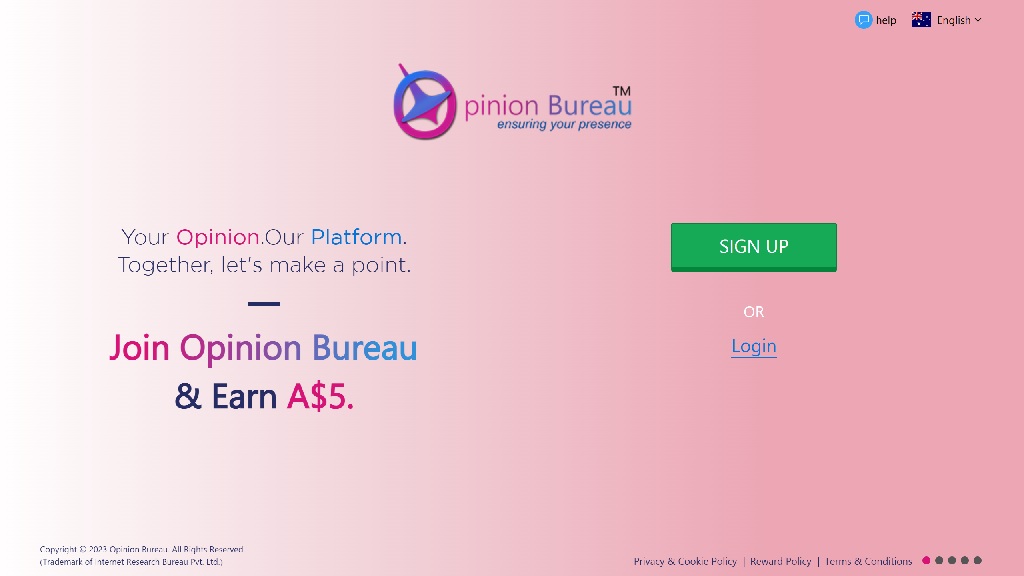 Upon following a referral link, new people are offered $5, with strict terms attached and payment in 45 days, after completing a qualifying survey, see the rewards policy.
Redeeming Earnings
Opinion Bureau does score well for payment options, which include PayPal, gift cards, charity and Amazon options, and 'others' include iTunes and Mastercard options. Some of these may not be present at various times.
A $10 AUD redemption threshold is mid-range for survey companies.
Numerous complaints exist around the payment times of 45 days post-survey closure – in our mind this is unacceptable and it is likely that many people will lose interest in the site or forget they have accrued earnings. OB states that this policy is to ensure that surveys completed with 3rd parties are verified and are indeed not scam attempts.
Pros And Cons – Opinion Bureau Review
Pros
Intermittently well-paid surveys
Good choice of redemption options
Cons
Payment timeframes exceeding 45 days
Slow customer service
Confusing messages
Similar Survey Sites To Opinion Bureau
Opinion Bureau Reviews
The vast majority of reviews are Indian on Trustpilot, which makes it a bit harder to provide a balanced view for Australians. the majority of complaints are regarding account closures and payments/timeframes.
Are they Scammers ?

V. Concerned to read the reviews on here. They have not wronged me yet, but I fear they will. Tbh 45 days to get paid is absolutely absurd, with who knows how long after that to actually receive any money. If they are scammers, I would be horrified – I just completed a survey on diabetes medication, which will presumably be used in serious medical research. Does anybody want scammers involved in this process ? Let's see, if they pay out. I won't do any more surveys until they do, just in case.

Joe Smith, Trustpilot 21 July 2022
I get surveys up to $15 and don't…

I get surveys up to $15 and don't really get disqualified much. my payout took less than 30 day. its a great site in my opinion.

Dan, Trustpilot, 24 December 2020
Opinion Bureau payment rate is higher…

Opinion Bureau payment rate is higher than other survey panel.

I am still waiting my paypal rewards. I hope Opinion Bureau is legitimate survey company.

I will update to write my experience when i got my rewards.

Yanuar, Trustpilot, 13 January 2023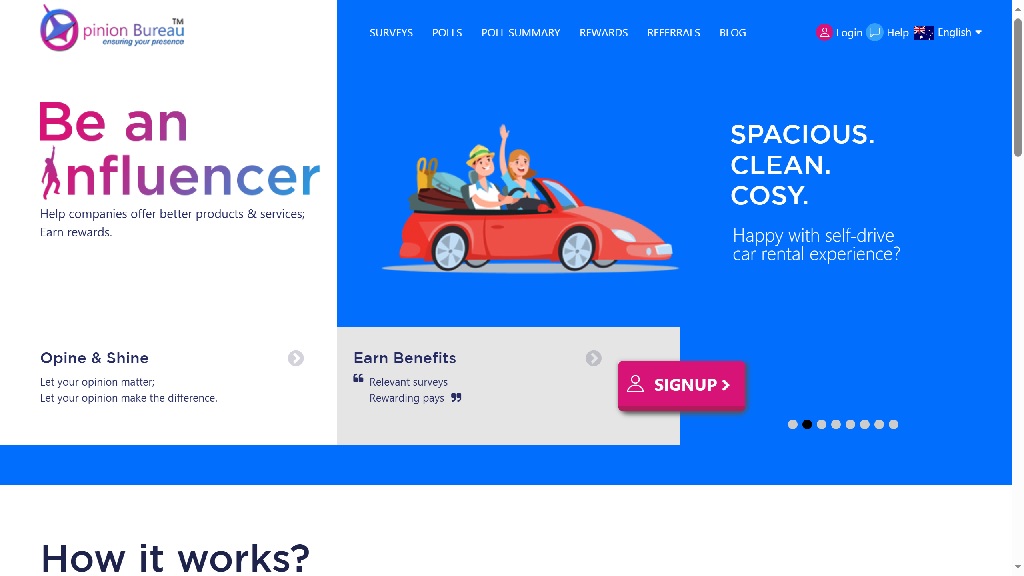 Opinion Bureau
Looking for a chance to help companies offer better products & services and earn rewards? Opinion Bureau doesn't have the most surveys, but pays reasonably well.
Opinion Bureau Customer Support
Even if you're doing everything right, sometimes things go wrong. Luckily there are a number of ways to contact support when you need it.

Check the FAQs: A reasonable FAQ page exists.
Lodge an online support ticket: Help can be accessed via this page.

Phone: There are offices in India, UK, and USA – no numbers are listed on the website.

Reach out on social media: On Facebook, the OB site has a team reaching out to them with complaints.

TrustPilot: There doesn't appear to be a company presence in this forum.
Conclusion: Opinion Bureau Australia
Opinion Bureau Australia

At face value, many survey sites offer the chance to make money online and spruik the benefit of being part of a consumer community or hearing the users' voices. It all sounds very community-minded, but the bottom line is that you're being paid for your time answering surveys.
In this case, your time is not worth it, you may struggle to get your money and the experience can be negative, so walk on by and instead start with our top-rated surveys instead.
Thanks for taking the time to read this Opinion Bureau review!
FAQ: Opinion Bureau Australia
Who owns Opinion Bureau?
The site is owned and operated by Internet Research Bureau Pvt. Ltd, of India, and operates in 29 countries, including Australia, New Zealand, Singapore, India, UK and USA.
Should I join Opinion Bureau?
We believe there are other survey companies available to Australians that will provide higher returns for your time.
Is Opinion Bureau legit?
Yes, Opinion Bureau is legit, but that doesn't mean it is the best option to join in a competitive field of survey companies.