Make cash with these high-paying online surveys in New Zealand
If you've ever looked for a way to make a little extra cash on the side, you may not have come across paid survey sites. Well, the good news is that completing online surveys for gift cards or cash (or both) can be an excellent way to make a little extra cash.
However, not all paid survey sites can be trusted or prove worthwhile, so we've put together this post of the best paid online surveys NZ has to offer to help you discover legit survey opportunities and avoid scams. As you'll learn, there are many legit online survey sites open to Kiwis and plenty of opportunities to be generously rewarded for your time.
Discover The Best Surveys For Money NZ'ers Can Join
In this post, we've compiled a list of 10 of the best paid online surveys NZ sites that pay for Kiwi opinions.
We've vetted all of these sites to ensure they're a) legitimate b) trustworthy of your time and demographic information and c) have earning potential.
Some sites pay you in cash rewards, while others incentivize subscribers with gift vouchers, gift cards, or points-based systems that you can redeem at popular retailers.
Everybody has an opinion, right? Are you ready to make some cash from yours? Read on to learn how to get paid to complete the best paid online surveys NZ has to offer now!
Is Undertaking the Best Paid Online Surveys NZ Worth It?
Yes is the unequivocal answer! Completing paid surveys in New Zealand is a fun way to earn some extra money as well as pass some time. It's also a great way to reach your financial goals with a bit of extra cash – Christmas and birthdays spring to mind! And the best thing is that you can complete online questionnaires from the couch, or on the go – so it's an extremely easy and mobile side hustle.
Here in New Zealand, and also in Australia, there are a number of websites that offer surveys, and they reward users handsomely for expressing an opinion. But why would they do this? In a nutshell, businesses need to understand how people feel and what they think about all kinds of things. You might know it by its more traditional name – 'market research'.
Many companies will pay top dollar for insightful information. Major brands in NZ engage survey panels to have them undertake online research all the time and this is where you, the consumer, come in.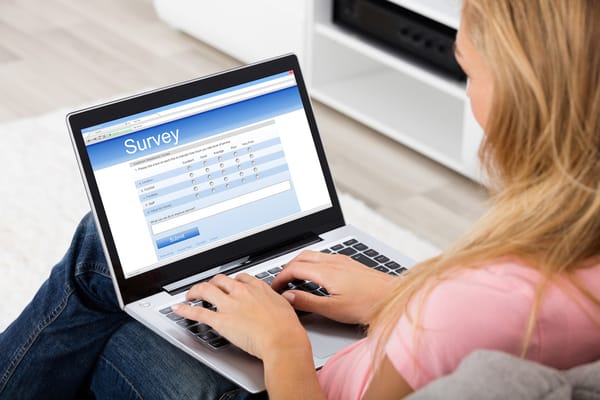 What Should I Look Out For With The Best Paid Online Surveys NZ Has To Offer?
Good survey sites will have a clean simple web interface. It should be immediately clear what their purpose is. A mobile app is a big bonus if you're on the go.
A selection of payments is important as well as referral options, welcome, and loyalty bonuses, where you can quickly pick up some extra cash.
Good companies also maintain a strong social media presence that is two-way and of course, you'll want to receive timely survey invitations to complete surveys.
What Payout Methods Can I Expect In New Zealand
Virtually all survey companies offer a cash payout method. Most require you to have a PayPal account to facilitate PayPal cash transfers, which tend to happen quickly. A few are willing to via bank transfer to your bank account via direct debit.
But, by far the most popular form of payment is e-gift cards / e-vouchers where users can cash out to popular retailers such as JB Hi-Fi, iTunes, supermarkets, Domino's, Mitre10) Mighty Ape, Farmers gift cards, Spotify eGift cards, and lifestyles outlets. Amazon gift cards are also another popular choice. Sometimes, e-gift cards will provide a charity donation option as well.
Less common are payments to Skrill, Crypto, and EcoMatcher.
As important as the payout method, is the payout threshold. this varies wildly and we can tell you for a fact that some of the scammy survey companies will pay very low for completed surveys and maintain a high payout threshold, so it'll take you a month of Sundays the number of surveys to make your first withdrawal.
The best paid online surveys NZ sites will pay a good rate for your time, offer a good selection of redemption options and be highly rated on review sites.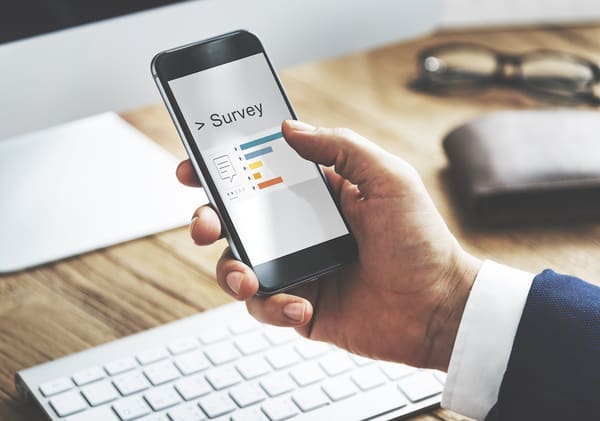 What Is A GPT site?
It is a "Get-Paid-To" site, a combination of surveys, activities and tasks, far less dedicated to surveys, but offers more ways to earn. You can read more here.
Paid Surveys New Zealand Summary
It doesn't matter if you're in Auckland or Invercargill, someone, somewhere wants your opinion on things that matter. And your opinion is worth money to you if you join some of the sites we've hunted down for you.
In New Zealand, your choice might be a little more limited and lack some options such as focus groups or product testing, but there are still plenty of large companies that will pay well for your opinions.
You have to be disciplined to undertake a couple of new surveys a day to reap the incentives that'll make money online for you and your family!
FAQ: Best Paid Online Surveys NZ
What is the highest paying survey website?
It is hard to say as it varies from person to person, but if you join the best paid online surveys nz has to offer from the top of our list down, you should earn extra cash on the side. Joining survey sites won't replace your day job though.
Which survey sites are the easiest to use?
The larger and more popular websites tend to have more surveys available and if you've filled out your profile information accurately you should have access to a reasonable number of surveys a week.
What is the average survey website payout?
This is totally dependent on the topic, the time it takes to complete, and a number of other factors. A genuine and reliable website might pay between $1 to $5 per survey.
Why are surveys worth it?
Surveys are worth it because anyone can answer them and provide valuable input back to advertisers and on social issues.
How can you find legit paid surveys?
Easy. Simply head here for our pick of the Best Paid Online Surveys NZ has to offer.
Which survey sites pay instantly?
Unfortunately none. Your best option is to pick survey websites with PayPal or those that do bank transfers. Even these options can take several days before you'll see your money in your bank account. Vouchers and gift cards can take up to six weeks depending on the cycle of the survey website.
Are paid surveys legit in NZ?
Yes, we've vetted all the sites listed, so if you find one that is not on the list, do some in-depth investigation before joining.