I'll be honest with you. I'm guilty of chasing free samples in Australia. I love receiving cool samples and trial packs in my mail.

Is there anyone who doesn't like receiving freebie products to try?! From cosmetics to baby trials, through to drink samples and free food on your birthday, you'll find it in this post! So, if you're like me, then you've come to the right place.

But… just before you scroll down and get immersed in all the free samples Australia, how about considering joining some paid surveys for extra cash on the side?

Right, now let's explore the free samples Australia!
Hunter Valley Harvest

---
4 free sample sachets of Vetalogica Biologically Appropriate Hunter Valley Harvest Dog Food are yours when you simply pay the postage. YES – it's not free, but it is good value.
Petzyo Kibble That Counts sample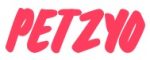 ---
Petzyo Kibble is claimed to be a low GI, grain-free superfood. Now you can score a free sample for your pet with your next purchase. Note: This is a sample-with-purchase.
Free Trial from Guava Tea

---
Try the unique smooth and refreshing taste of Guava Tea for FREE.
Free Tea Samples from Tea Blossoms

---
Tea Blossoms offers a free sample kit to their customers and the opportunity to try the latest and greatest product lines before buying.
Verified Gourmet Coffee sample

---
Request a Yirgacheffe coffee light roasted sample – limit one sample per household or address.
3 x free Green Tea Samples

---
Valley Green Tea offer three free loose leaf tea samples of your choice from their online tea shop for new and existing customers.
Order your free flooring sample from Havwoods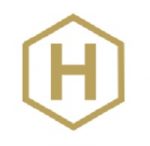 ---
Wooden flooring samples are available to order for all of products online, free of charge.
Request a free sample from Bellstone

---
If you've seen something you like but want to get a better idea of whether it will work for your particular project, get in touch with stone and slate specialists – Bellstone and they'll organise for a free sample to be sent to you, or simply complete the form on the website.
Start your new project with National Tiles

---
Not quite free, but under $10, you'll receive 5 tile samples of your choice, a starter guide, tape measure and exclusive discounts.
Lucy and Loo Convertible Wear

---
To make sure you find your perfect match, Lucy and Loo offer you free fabric samples, so you can see the true colours and feel of their soft Italian Microfibre for yourself.
Free samples from iseekblinds
---
Order free samples from a huge range of roller blinds, curtains and shutters.
5 samples of artificial grass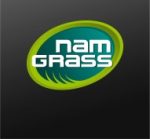 ---
At Namgrass you can request up to 5 samples of artificial grass delivered to your door.
See the quality of Space Print before you buy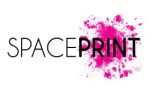 ---
Unsure of which texture or business card style to buy, Space Print will help by posting a selection of cards to help you choose. Order your free sample pack here.
MoliCare pads

---
Work through identifying the right product for yourself and on the products pages you'll be able to order two free samples for delivery in discreet packaging.
Depend incontinence free samples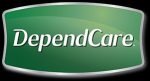 ---
Men and women are able to select two free samples to receive from their respective ranges for discreet and free delivery in Australia. Be protected with all-night comfort and protection from bladder leaks.
Poise feminine incontinence free samples

---
Poise is a supplier of incontinence products for females. The ranges includes light to medium and discreet pads. You can choose from several free samples for delivery in Australia, but New Zealand is excluded. Follow our link to receive your free incontinence sample discretely.
MyComfort incontinence free samples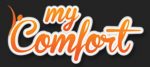 ---
Specialist supplier of continence management pads – My Comfort offers several free samples from their range of liners, briefs, pads, underpads and mesh pants.
Independence Australia – choose the right pad

---
You may discover that selecting the right pad or incontinence product can be stressful and challenging. Luckily Independence Australia knows this and is here to help. Heading to their site for help in selecting the right product for your needs. Discretion assured.
Tena incontinence pads free samples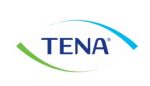 ---
Incontinence pads and liners manufacturer TENA offers a generous three samples per month per household. Click here to receive your free sample discretely. Note that sometimes you'll need to run through the questionnaire several times before you get a result.
Ubykotex feminine pad free samples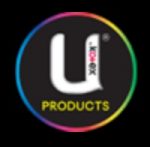 ---
Ubykotex is a feminine care brand in Australia, committed to providing innovative products for period protection. You can head directly to their website to score free samples of their bikini or full briefs that provide overnight period protection.
VPA Australia – free supplement samples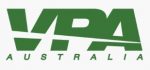 ---
Complete the form on the VPA Australia website and receive a free sample (there are over 60 different samples to choose from) of protein shakes, fat burners, pre, during and post training powders.
Bulk Nutrients – free protein samples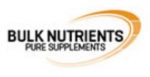 ---
Provided you're an Australian resident, Bulk Nutrients offers you the chance to sample a huge range of supplements to help you choose your new go-to protein powders, intra workout supplements, meal replacements and more.
Chemist Warehouse (SWP)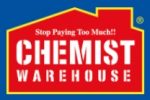 ---
Similar to Chemist Direct, Chemist Warehouse offers samples when you make a minimum purchase of $30. Colgate, Skin Control, Plunkett and Klorane freebies were available at the time of writing, but do change over time.
Chemist Direct (SWP)

---
When you make a purchase with the postage charge (Sample With Purchase) included in your sale, you'll be able to select up to 10 sample sachets or mini bottles from Chemist Direct. These items vary over time, depending on what is available from suppliers. Add samples to your basket at checkout time. Aromababy, NeoStrata, Andalou, Eaoran, Dermal Therapy and Comvita were available at time of writing.
Request your Oli6® Toddler or Junior Drink sample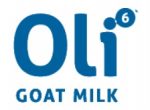 ---
Oli6, manufacturer of a dairy goat formula range offers free samples Australia-wide for infant products for those 12 months and older, in exchange for a small amount of data related to your child(ren) and marketing reach.
Aromababy Barrier Balm free sample (SWP)

---
Usable on both Mums and babies, Aromababy Barrier Balm is claimed to help sore nipples and around the nappy area. Pharmacy Online offers a free 2g Sample With Purchase (SWP), so there is a 'cost involved'.
Natures Child Organic Baby Essentials

---
Natures Child has FREE SAMPLES from time to time and you are able to ask for some when you order at the checkout in the comments box.
Samples on offer change monthly depending on what suppliers offer, but usually include baby wipes and skincare.
Gaia Skin Naturals Baby free samples (postage)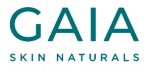 ---
GAIA Skin Naturals Australia is happy to be able to offer you free samples of their most popular GAIA products for you to try. Simply send them a stamped, self-addressed envelop (postage) to receive a selection of samples for you and your newborn.
Violeta 10x sample pack nappies (postage)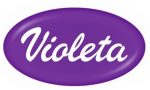 ---
Not quite free, with a $3 postage cost, you can purchase 10 samples of Double Care nappies for newborns (size 1) or midi (sizes 2 or 3).
Get Your Free BabyLove Sample Now

---
Score your free BabyLove sample from a wide choice of products including Beyond Tab nappies, Beyond Nappy Pants, CosiFit, Nappy Pants and SleepyNights.
Free Blackmores Toddler Milk sample

---
Head to the Blackmores website to register online and you'll receive a free trial pack of Blackmores Toddler Milk Drink. Your child will enjoy Australian milk sourced from grass-fed cows in the Goulburn Valley.
50 free prints when you join Huggies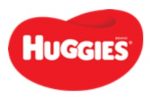 ---
Huggies has partnered with Snapfish and created the Huggies Photo Centre. When you join Huggies you'll receive 50 free prints from the Huggies Photo Centre!
What do we consider a free sample Australia?
In essence, all samples in this post are free, but there are two extra categories we allow to sneak in – those are 'postage' and 'sample with purchase'/'gift with purchase' or SWP/GWP.

SWP/GWP is a very common phenomenon in the beauty and cosmetics industry and works as a way to create goodwill, excite customers and save on additional postage. You'll typically encounter it at the checkout phase of online sales.

Additionally, a few products that require postage also appear on our page. We believe those still offer good value for money, even with the cost of postage, provided it is not excessive. We go out of our way to make these visible so you can walk on by if paying for postage is objectionable.

If you go to other websites that ask for all your details upfront – be aware – very aware! Free samples generally come from a supplier or retailer direct, not an intermediary (unless they are a legitimate product tester). More on that later!

Here's what can be expected of you in return for receiving free samples Australia:
the supplier will seek some basic demographic information and your email. Consider using a dummy email if you aren't prepared to receive a few follow-up emails.
a supplier may seek engagement on social media, anything from a 'like' to a comment or testimony. This should always be voluntary and not conditional on sending you a free sample pack.
a supplier may request some product feedback or a survey to gauge consumer interest, particularly on new products.
a supplier may ask you to send a self-addressed envelope because a) postage is expensive and b) saves processing and time for them. Fair enough.
visit in-store on your birthday for your loyalty program birthday gift. A great way to raise product awareness and place the product front of mind on a special day. Chances are that you'll take someone else along who will be paying full price.
You should not be expected to:
supply your credit card to receive a free product pack (unless it's a SWP/GWP).
enter into an ongoing subscription or a program joining fee in order to receive a sample.
pay substantial postage or shipping costs.
pay for a meal or service, in order to receive the sample at the end.
provide feedback on product review websites such as Trustpilot, OzBargain, or Product review.
Why are free samples Australia important?
Given that the free sample is 'free' – you might be asking yourself why a supplier would do it. After all, you're not sitting in a room providing product feedback or part of a high-power focus group.

It's the money, stupid! (sorry I hate this saying but in this case, it's true).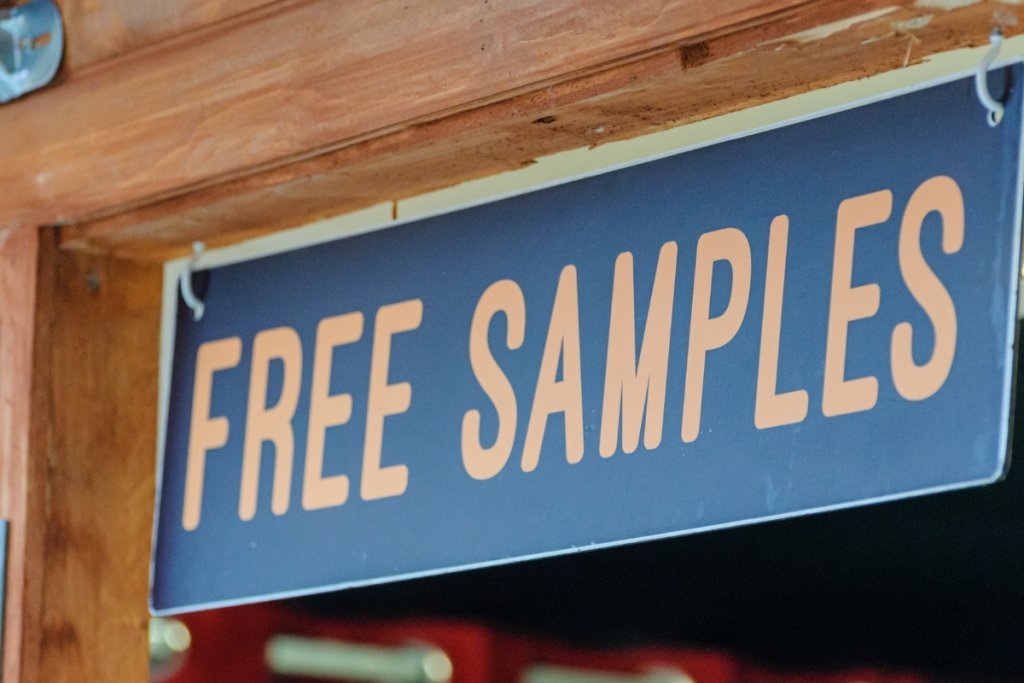 Supplying a free sample in Australia is nothing more than a calculated gamble that you'll buy more of it, change supplier allegiance, recommend it to friends, or will have heightened product awareness when you're at the supermarket.
What Australian companies send free samples?
Many, many Australian companies send free samples Australia in the mail, but there is one important thing to remember. Large products are expensive to send out in the post or by courier, so you shouldn't expect to receive heavy, bulky or odd-shaped free stuff from supplier.

Light small items such as healthcare products such as incontinence pads and liners tick the box for free samples Australia. There is also another reason – nobody wants to stand reading the packets on these products in supermarket aisles, so reaching consumers is more difficult. Luckily Poise, Kotex, Tena, MoliCare and Depend are all free sample providers.

It is quite often the case that many retail brands and manufacturers will send free samples but people don't think to search or ask for them. For instance, both pet food companies Kibble and Petzyo offer free dog food samples.

Another one that is often missed is the fact that both Chemist Warehouse and Chemist Direct both offer samples with purchase (SWP).
Are free samples worth it?
It really depends on what you consider value, but I'd say that financial savings, the convenience of trying a product in your own home, and the excitement of waiting for your free sample make it worth it, to name a few.
What stores give out free samples Australia?
When you're talking about brick-and-mortar stores giving freebies, it's hard to go past fast food and coffee houses – especially when you're enrolled in their free loyalty programs, and it's your birthday.

Another example is the bulk nutrients industry, keen to hook you on the latest, and very profitable nutrient or protein supplement.
How do I get free samples of food?
Food is really tricky for suppliers and manufacturers to provide free samples Australia. The risks associated with sending product packs around the country such as contamination, spoiling, deliberate interference, cost, and return on the dollar often outweigh the benefits. Besides this, food has a very visible presence in Australian supermarkets anyhow. You may get lucky and find some companies willing to send you free food vouchers or gift cards.

Your best way to score free food is to visit all your favourite fast food websites and join their loyalty programs. When it's your birthday, you'll be overwhelmed with choice with all the birthday freebies and eat for free.

And as for alcoholic drink samples, it's even worse. Australian laws and customer age verification rule this out unless it's an in-store promotion.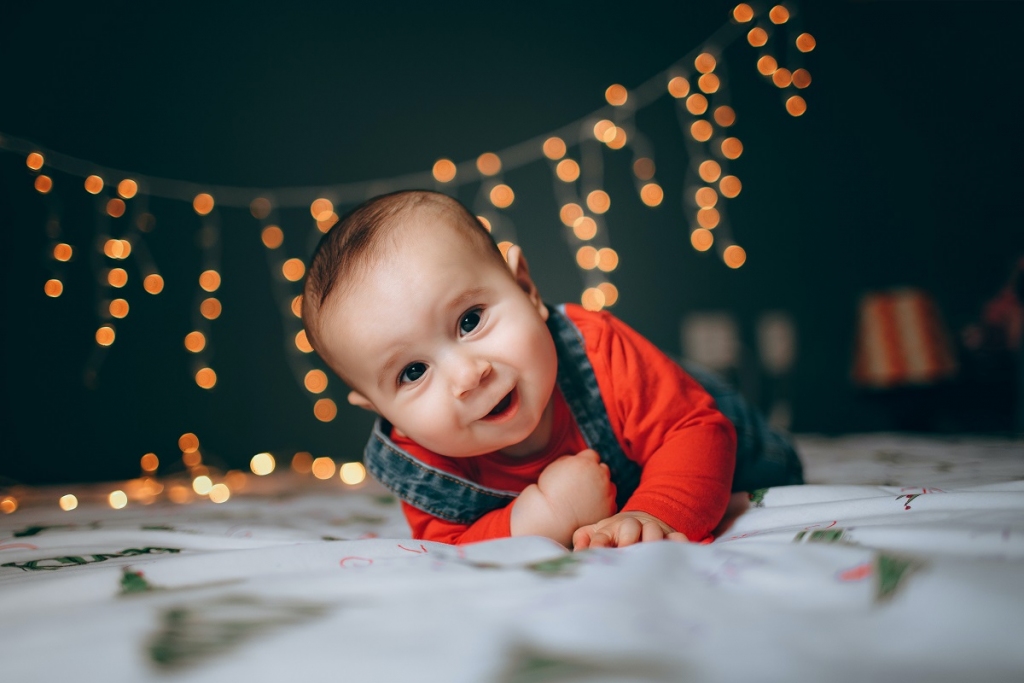 What sites send free samples?
There are many sites that send items in the mail for free sampling. Cosmetics companies love to send free perfume samples Australia-wide, mask samples, sachets, and serums, and there are plenty of free baby samples on offer.
How to get perfume free samples Australia?
Mecca and Sephora exist in both the brick-and-mortar retail space as well as being dominant players in the online space. You can regularly score samples of perfume sachets, moisturizer lotions, skincare products, serums, makeup, and other little free sampling goodies.
Can I get free baby samples in Australia?
Mums will be very pleased to know that baby products are very popular. This is partly due to the fact that baby items are only purchased for a limited duration by parents but can also be reoccurring depending on the number of children parents decide to conceive. A large amount of disposable income is spent in a short period on baby products.

Nappy brands and nappy pants manufacturers are very active with BabyLove, Huggies, and Violeta all supplying free samples Australia.

Gaia skin naturals, Aromababy, and a host of haircare and toddler milk drinks also actively promote themselves with free samples Australia.
Have you considered these alternatives to free samples Australia?
Paid Surveys
Paid surveys (the whole reason for this website) are our pick for making money on the side.

While surveys can last from minutes to hours, selecting the right survey sites can earn you over $16/hour regularly, just from answering a few questions. Do it on the bus or the train for a neat little cash haul each month for your next holiday!

Paid surveys ask you to answer questions and give opinions on products and services. Your opportunities to answer surveys for cash will depend on your attention to detail when filling out your profile based on your buying patterns.
Mystery Shopping
Mystery shopping regularly appears on current affairs TV shows. After all, it is kind of exciting to shop knowing you have a secret and all the store staff are under your scrutiny! It's not the easiest job or the most consistent but it can be fun and you do get paid for it. If you have spare time, this could be a great gig for you.
Product Testing
Product testing is easy and free to be involved in. Normally, you register yourself with several sites, which tend to be focused on particular product segments. You'll need to answer pre-qualification questions and supply your demographics before the opportunities start rolling in.
Focus groups
In Australia, focus groups are commonly conducted in major cities such as Sydney, Melbourne, and Brisbane. Participants are typically recruited through advertising or by using a professional recruitment agency. In some cases, focus groups may be conducted online or over the phone.

The insights gathered from focus groups can be used to inform the development of new products, services, or policies. They can also be used to evaluate the effectiveness of existing offerings and to identify areas for improvement.
FAQ – Free Samples Australia
What are the best free samples Australia sites?
Sites such as this one – https://paidsurveysfanatic.com.au are the best free sample sites, bringing together a huge array of product samples for your delight. Paid Surveys Fanatic keeps its list of free samples Australia current and regularly visits every offer so that consumers don't waste time or get scammed.
How can I get free samples Australia mailed to me?
You'll need to visit the individual supplier to supply your contact details.
How do I get free samples of food?
The best way to score free food is to visit all your favourite fast food websites and join their loyalty programs. When it's your birthday, you'll be overwhelmed with choice with birthday freebies and eat for free.
Where can I get legit free samples Australia?